Services
Are you having issues with unsightly messes and waste odours, too much haulage, or outsiders dumping their trash? AC Waste will work with your company to implement cost-effective and environmentally friendly strategies that fit all of your company's needs. We have purchase, lease and renting options available!
Let AC Waste assist with your waste equipment & haulage needs!
Equipment
Find a waste management solution that is perfect for your business. We have purchase, lease and renting options available for all of our equipment.
Vertical Compactor
Our vertical compactors' fully enclosed design is safe, secure, and clean — making it the perfect choice for low volume, wet or dry waste.
Our low cost and simple to operate vertical compactor is ideal for hotels, restaurants, fast food, strip mall, golf course, retail and small industrial customers.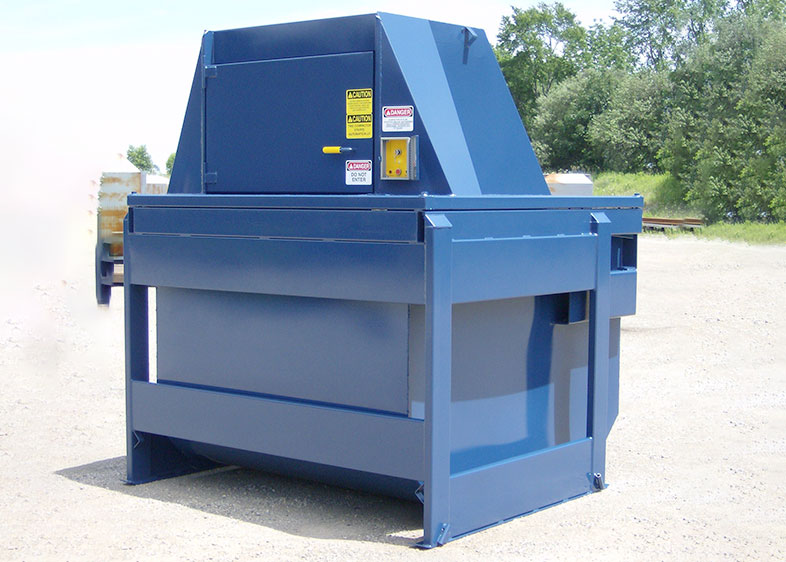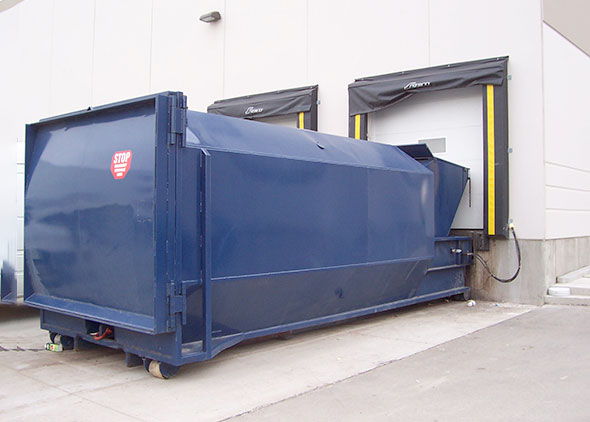 Self-Contained Compactor
Our self-contained compactor features a variety of loading options for large volumes of wet and dry waste. Industry-leading compaction ratios substantially reduce existing haulage costs.
The cleanest of the compactor line is ideal for pharmaceuticals, hotels, hospitals, restaurants, shopping centres, and food processors.
Stationary Compactor
Our single-cylinder stationary compactor has been created specifically for the most challenging applications. Feed capacities, compaction force, and loading options can be adjusted to suit your specific needs.
This stationary compactor is ideal for heavy recycling and industrial applications with large masses of bulky and dry products.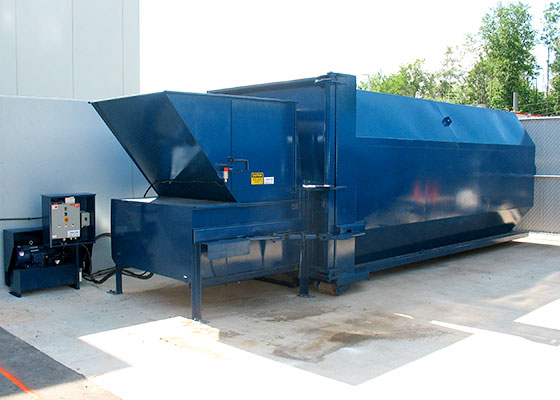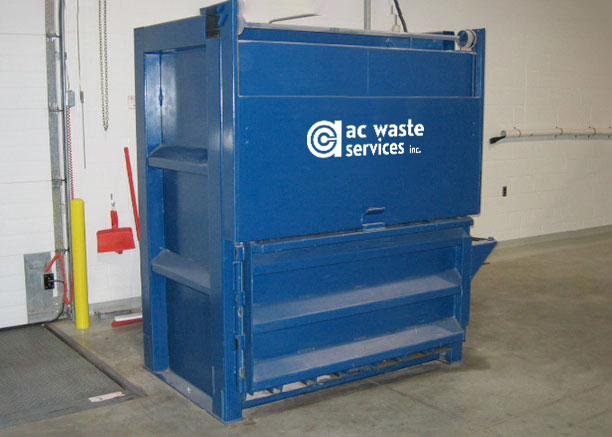 Vertical Baler
Efficient, safe, and created with the user in mind. Automatic bale and front of the unit bale tie-off, combined with a low feed height and larger opening make our vertical baler the perfect selection.
Our vertical baler is designed to recycle cardboard, plastic, clothing and other recoverable waste streams helping you care for the environment.
EarthBin™
EarthBin™ delivers a practical and accessible design that reduces odour and is significantly more efficient than a dumpster.
Designed with highly durable polyethylene and corrosion-resistant materials, the EarthBin™ is built to last for years to come.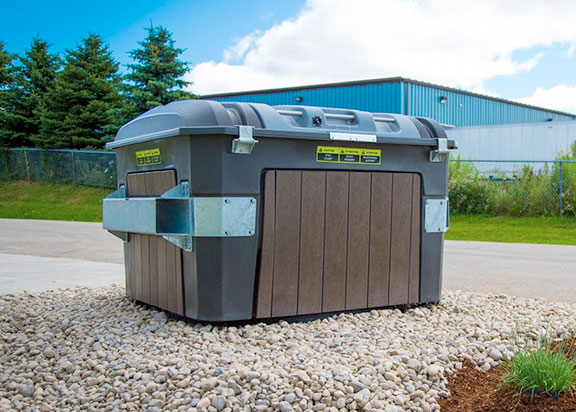 Make the right choice for your business and the environment!
AC Waste Services Inc. is a family-owned and operated business that was founded in 2015 by a team with 30 years of experience in the waste industry.
We pride ourselves on the relationships that we have built across North America and our proven track record of saving companies thousands of dollars on their yearly waste-associated costs.
At AC Waste, our mission is simple. We confidently partner with companies to alleviate their day-to-day waste concerns while navigating an Eco-Friendly path.
We provide an accessible, authentic and consistent approach to commercial waste.
Our services include Haulage Management, Waste Diversion, Equipment Repairs, & Equipment Rentals. Think of us as your off-site waste management company.
Let our experts find the right waste solution for your business. Our dedicated team will come to your site to understand your business and waste needs.
We will make recommendations to reduce costs and prevent common waste problems such as odours and mess.
We are experts in waste equipment from balers and compactors to in-ground units. Our sales team will show you the different equipment options that are right for your company.
FAQs
Don't throw away your time or money on waste disposal.
What waste solutions options are available?
We have renting, leasing and purchasing options available for all of our equipment. Whether you are ready to commit to your waste solution or want the flexibility to exchange as your business needs grow, we have options for you.
We offer waste haulage services for rented, leased and purchased waste equipment with flexible pick-up schedules.
How does renting a compactor save you money?
Renting a waste compactor with AC Waste connects you with our industry experts who will help you choose the right equipment for your business. We provide all equipment needed for installation including site modification like concrete pads or wall openings. All equipment is financed through AC Waste making us accountable for its performance throughout the entirety of your rental term.
As a bonus, renting your waste compactor is an operating expense making it 100% deductible on your taxes.
What is the compactor rental program?
We own a full line of compactors and balers. We have options for all business sizes. Our equipment is built for efficiency and durability meaning you don't have to worry about costs associated with breakdowns or repairs.
We offer 36-60 month rental programs that are tailored to your business needs. Since we own our entire rental fleet, you can easily exchange your equipment as your waste needs change.
How do I make waste disposal easy?
A waste compactor takes away the need for extra labour to load and clean messes from open container waste disposal bins. You will prevent spills, leaks and unwanted odours from overflowing waste.
As an add-on, we will do all preventative maintenance and repairs to your waste compactor so you don't have to worry about waste disposal.
How does a waste compactor make my business safer?
Standard open-container waste disposal bins can be a liability for your business. They can cause employee or community member injuries, fires or vandalism which may increase insurance premiums. Our waste compactors prevent outsiders from accessing or dumping their waste in your bins. This prevents injuries, fires and vandalism by keeping unwanted people out and ensuring authorised employees can safely dispose of waste.