AC Waste Services is always looking for incredible local businesses to support this new year. For our blog today we have decided to spotlight a local business based in the historic Markham village.
Tuliptree & Saga
Tuliptree & Saga is a Scandinavian-influenced general store, specializing in lifestyle products and custom gift creations. From kitchen items to linen and bath and body, there are a multitude of products perfect for any occasion. The best part? They are 100% locally sourced and sustainability friendly.
The story of the creation of Tuliptree & Saga is really quite remarkable. The owner, Rita, was wary about starting this business as she had a very steady job working for a large insurance company. She was very passionate about creative crafting and utilizing all her favourite products from her home country, but never truly thought of it as a career. Her husband, noticing the joy that this was bringing her, decided to ask her if she wanted to switch careers and do this full time. Being a mother of three children, she was unsure if this was the career path she should be switching to. But with the confidence and supportiveness of her husband, Rita decided to make the switch and pursue her dreams of bringing sustainable Scandinavian simple living to Canada. Thus began Tuliptree & Saga.
Her husband, being the very supportive man he is, helped financially support this brand new business by helping her source eco-friendly products for her gift creations. It wasn't long after that he helped remodel an old barn to create a picturesque general store for Rita to sell her products to more than just friends and family.
The philosophy behind Tuliptree & Saga is simple: classic, uncomplicated, and quality. They are consistently looking to bring their stories, products, and Scandinavian lifestyles to anyone who is interested. Being from a Nordic background herself, Rita brings the beauty of simplism and the belief that "less is more" into her everyday life and showcases this mentality throughout her business. She prides herself on offering not only visually-appealing products but also long-lasting.
Tuliptree & Saga is truly a company that believes in sourcing locally. Whether it is from local stores here in Canada, mom and pop shops in the United States, or even from locally-run businesses in Finland and Sweden, nothing you purchase from them is a mass-produced item. The creativity and uniqueness of their products are only found by bringing beautiful one-of-a-kind products to the shelves.
What Supporting Local Means
By supporting Tuliptree & Saga you are doing more than just supporting local businesses; you are supporting the businesses who might be getting lost amongst the overpowering big companies or even the generational family-run businesses who have been doing so for years.
Like any local business, this year has been a difficult one because of the COVID-19 pandemic. Now more than ever it is important to shop local and keep our local economy up and running. In knowing that this new year, think local and shop local.
Rita's Top Picks
Although the store might be closed, Tuliptree & Saga's online website is fully up and running. There are custom gift creations and many individualized products to choose from.
Some of Rita's favourite items are:
Scandinavian Dishcloths
A Scandinavian design cellulose dishcloth is a naturally-made, compostable, and dishwasher-friendly staple piece in their kitchen since the early 1950s.
With the designs being manufactured and created from the motherland these dishcloths will add a touch of historic simplicity to your kitchens.
Abeego Beeswax Food Wrap
Save on the plastic wrap and bags that are terrible for the environment and switch to this beeswax food wrap. A British Columbia native product, the beeswax food wrap has two main positives: it allows food to breathe and fosters a healthier relationship with food.
An all-natural, zero waste product, beeswax goes out the way it started; compostable right back into the earth.
Abeego Beeswax Food Wrap lasts up to a year which makes it the obvious choice to keep food healthy and our earth waste-free.
Any Antique Candle Co. Product
Made in small-town USA, the candles offered in the Antique Candle Co. section are handmade and poured from all-natural ingredients. Domestically grown soybeans and fragrance oils are among the list of local ingredients made to create the perfect candle.
The vintage packaging is reusable and long-lasting, which is perfect for multi-use occasions.
The minimalistic look and feel of the products show the clean and fresh lifestyle that is so prominent in a Scandinavian home.
Tuliptree & Saga is the Scandinavian-inspired general store for you and your home. For more information or to shop for yourself or a family or friend, visit www.tuliptreesaga.com. Thank you so much for your ongoing support.
About The Author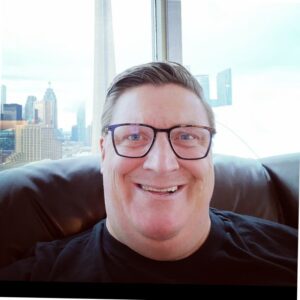 Nic Ahola is the Director of Operations for AC Waste Services over the past 10+ years. With multiple years of experience in the industry Nic's wealth of knowledge to discuss key industry topics is never-ending.
He works directly with businesses to implement waste management systems that are convenient to a business's operations while reducing the unnecessary costs and common problems associated with waste.