Save Time. Save Money. Save the Hassle. 
You like to solve problems. You do it every day for your business. Well, so do we. With years of industry-leading experience in waste management, we know that the right solution for the right problem is important. We know that the value of renting a compactor reduces odour on-site, takes care of detritus and mess, and reduces haulage costs. 
Here's the key question: Should you invest in your own compactor or rent one? 
Here are the top 5 reasons why renting is the best option. 
1. Our maintenance costs come with warranty 
Our equipment does come with a one-year manufacturer's warranty and once completed, we do offer worry-free maintenance programs if the customer wishes.  
Compactor rental with AC Waste Services includes maintenance, ensuring that you can focus on running your business, not scheduling your compactor upkeep. Run into a problem? We're always here to help.
2. There are no upfront costs to invest
Waste management is necessary, but might not be on the top of your business asset acquisition list.  Solve your waste management problem without tying up capital investing in a compactor. Renting a compactor can save valuable resources and, as an operating expense, is 100% deductible. 
Renting also allows you to budget accurately with a regular monthly rate. Plan, budget, and forecast with accuracy with a stable recurring expense such as a compactor rental.
3. Storage and transportation costs are manageable
Compacting your waste can save valuable space for your business and cut down the number of waste disposal calls you regularly place. Fewer calls means less in haulage fees, saving you money. 
Also, compacted waste discourages rodents, and reduces fire hazards. Keep your business waste contained and managed with a rented compactor. 
4. You are always using current equipment 
Selecting the right equipment for your business can be a daunting task. We can ensure you receive the compactor most suited to your business needs. 
Having the right size is important, but taking advantage of new developments in the industry is also integral. 
We'll ensure that you have current equipment that will serve you reliably for years to come. In the event that your business circumstances change as a result of a move, up-size or down-size, we'll be on hand to assess your needs and exchange your equipment. 
5.  Safety and security
If you've ever had problems with people using your bins for their own garbage disposal, we can help. Our compactors are safe and secure with key access and self-contained storage. By limiting access you can discourage unauthorized use. 
We take care, so you don't have to. We can offer the best solution to your waste management problems and shorten deployment time by getting your business set up with the right compactor rental. 
Education and support are part of our business framework so you'll never be acting alone to solve your business's waste management, recycling, and diversion needs. We're your off-site waste manager and help you reduce costs.
Conclusion 
AC Waste Services is a full-service waste consulting firm that works on behalf of our clients to handle the day-to-day operations of their waste and recycling needs. Contact us today!
About The Author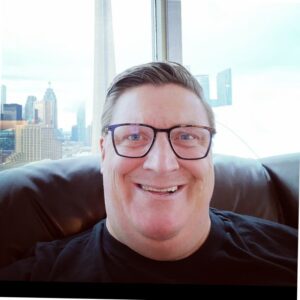 Nic Ahola is the Director of Operations for AC Waste Services over the past 10+ years. With multiple years of experience in the industry Nic's wealth of knowledge to discuss key industry topics is never-ending.
He works directly with businesses to implement waste management systems that are convenient to a business's operations while reducing the unnecessary costs and common problems associated with waste.