Spring is in the air, which means it is time to clean and get ready for all that the new season has to offer. But spring cleaning doesn't need to be exclusive to your home – it's a great opportunity to get things clean at the workplace too.
A commercial trash compactor is a fantastic investment for many businesses, allowing for much more efficient waste management. Yet it's important to clean a trash compactor and complete routine maintenance to keep it working at its best.
We have developed some maintenance tips to ensure that your company's commercial trash compactors remain in excellent shape. 
Ensure the Hydraulics are Working Correctly
The hydraulic system is the most important component of a commercial compactor, so it's always recommended to regularly inspect it. Because it deals with high pressure and temperatures daily, there may be a need to replace oil and fluids, while also checking for leakages.
Also, be sure to clean the hydraulic system, both inside and out. If there are signs of oil or fluid leakages, be sure to contact us immediately.
Pay Attention to Your Surroundings
It is important to keep the area where your waste compactor is located clean and clear of overflow garbage.
We tend to see trash alongside the compactor which is never a good idea as it can be a hazard to peoples safety as well as invite unwanted guests (i.e. wild animals and bugs) 
Deep-Clean Your Compactor
The first step to deep cleaning your compactor is to take out everything and power wash the inside. This is to ensure that there are no small animals or vermin hibernating in the compactor from winter. Power washers are the best choice, as they can thoroughly clean away debris build-ups and other mess inside.
This is a very important step in your spring cleaning tasks so it may be worth outsourcing to a professional cleaning company to avoid unnecessary health and safety risks. 
Review Compactor Parts
Because of weather changes, parts and components will expand and contract over time. It is best to inspect both the interior and exterior switches, levels, and controls to make sure the weather did not impact the overall well-being of the system. Here is a shortlist of compactor components to review: 
Cylinders and their housing

Pumps and pipes

Motors

Electric components
Conclusion
Here at AC Waste, we can assist in the inspection, installation and updates of all our compactors right on site. 
As you are inspecting your compactors if you have any questions regarding parts or components feel free to contact us. 
About The Author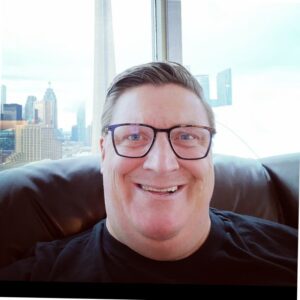 Nic Ahola is the Director of Operations for AC Waste Services over the past 10+ years. With multiple years of experience in the industry Nic's wealth of knowledge to discuss key industry topics is never-ending.
He works directly with businesses to implement waste management systems that are convenient to a business's operations while reducing the unnecessary costs and common problems associated with waste.